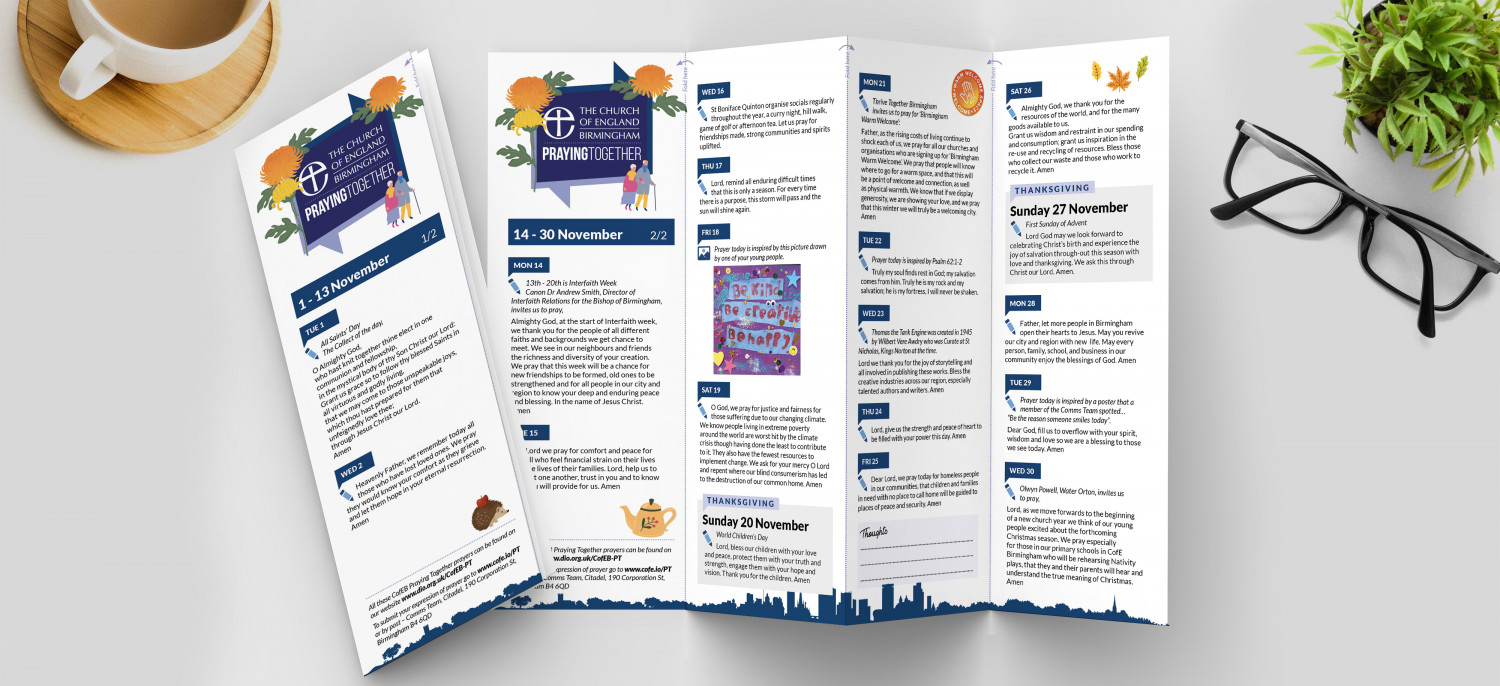 Praying Together is a monthly compilation of prayers gathered from across the Church of England Birmingham.
Pray with us
To access the latest Praying Together, click on the link below and join in with our prayers each day.
A downloadable and printable version is also available by following the same link.
Contribute
We gather prayers for each edition of Praying Together and we'd appreciate hearing from you!
To get you thinking, prayer themes could include current events (both local and global), prayers of thanksgiving, or prayers reconnecting with nature and wildlife.
We would love to encourage creative expressions of prayer. So, your prayer could be a short written expression, or perhaps you'd like to try your hand at recording a voice track or video film on your phone.

Submit your expressions of prayer here