The Construction (Design & Management) Regulations 2015 – CDM for short – is a set of rules for managing construction projects in such a way as to prevent accidents or illness occurring as a result of the work.
CDM applies to ALL construction projects which means that new build, repairs, refurbishments, extensions, conversion and demolition work all come within the scope of the regulations. If you are planning any of these projects at your church it is essential that you are aware of the duties imposed by the regulations and that you know how to comply.
CDM in Brief
As the Client, for all projects you are required to:
Appoint a Principal Designer and a Principal Contractor. You need to ensure that these people are competent to carry out their duties and the appointments must be made in writing.
Allow adequate time for the work to be properly planned, and provide adequate information to assist the Principal designer in her or his duties.
Ensure that proper welfare facilities are in place for the duration of the contract.
Ensure that no work takes place on site until you have received and checked the Principal Designer's Construction Phase Plan.
Once the project is complete, retain the Health & Safety File, keeping it in a safe place so that it can be referred to if required.
Find Out More
Download our FREE PDF booklet explaining the CDM Regulations.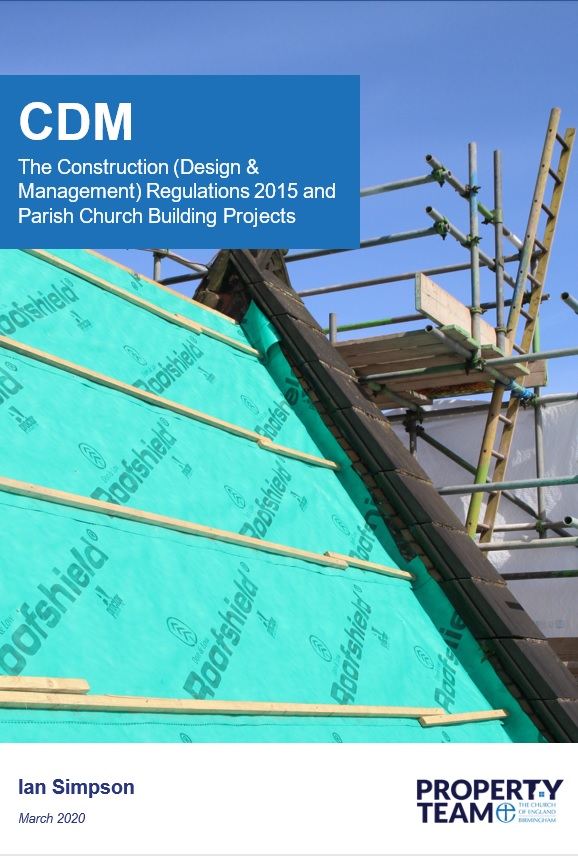 External Website links (open in a new window):
Health & Safety Executive's CDM pages