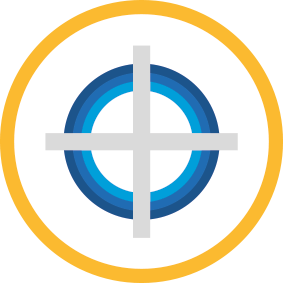 Readers are lay people in the Church of England who are trained to share in public representative ministry with ordained clergy colleagues. CofEB has a formation programme which builds on a 'foundation' year, beginning with an intensive year of Initial Reader Training and then, following admission and licensing, a further 18 months of continuing reflection and learning. The emerging renewed vision for Reader Ministry has three particular focuses for this licensed lay ministry:
Readers as teachers of the faith
Readers as enablers of mission in the everyday
Readers as leaders in Church and society
Initial Reader Training is led by experienced readers and clergy and takes place in mixed modes, supported by Pathways. Midweek sessions are delivered via online platforms two or three times a month; while a monthly Saturday morning session takes place in person at either the CofEB offices in the city centre or at St George's Church, Edgbaston.
Initial Reader Training lasts one year. On successful completion and assessment, the Bishop admits and licenses each candidate. A further 18 months of lighter-touch training, called NEXT, follows on to give newly admitted Readers space to reflect on their ministry and practice in a supported environment.
Further details about the course are available from the Director of Reader Training, Revd Paul Hinton, who is Head of Ministry Formation.
If you interested in finding out more about Reader ministry, visit the Reader pages of the CofE Birmingham website or the website of the Central Readers' Council.
If you think God may be calling you to Reader ministry, please visit our Exploring Reader Ministry page where you will find details of how to apply for training.